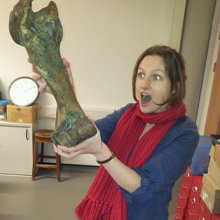 Naomi Sykes
Principal Investigator
Naomi Sykes is professor of archaeology at the University of Exeter where she researches and teaches on human-animal-environment interactions over the last 10,000 years. Her approach is highly interdisciplinary, working across the arts-science spectrum to provide a deeper understanding of past cultures and to contextualise present challenges facing humanity.
Naomi's research addresses global issues over extensive geographical and temporal ranges. Specifically in relation to this project she takes a zooarchaeological approach to the way humans have fed animals over the course of history and how this has shaped the humans, animals and environments involved.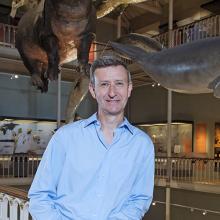 Andrew Kitchener
Co-investigator
Andrew is Principal Curator of Vertebrates at National Museums Scotland and is responsible for the curation and development of the vertebrate collections, which number around 500,000 specimens from around the world. He has many research interests, including the geographical variation in and biogeography of mammals, hybridisation, Scottish zooarchaeology, the effects of captivity on endangered vertebrates, and functional morphology. Andrew has developed several permanent and temporary exhibitions at the museum, including Monkey Business in 2016, which during its tour has attracted more than 150,000 visitors. He is an Honorary Research Fellow of the University of Edinburgh and an Honorary Lecturer at the University of Glasgow. Andrew is Chair of Trustees of the People's Trust for Endangered Species. Andrew was recently appointed to the Scottish Animal Welfare Commission which advises Scottish Government on animal welfare issues.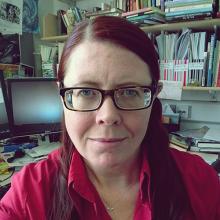 Angela Cassidy
Co-investigator
Angela is a Senior Lecturer in Science and Technology Studies at the University of Exeter. Following an undergraduate training in zoology, she migrated disciplines as a postgraduate and now works across the history and social studies of science and medicine. Her research interests encompass public knowledge controversies; science, expertise and policy; interdisciplinarity; animal health and environmental social science. Her research explores how scientific knowledge is produced, communicated, interpreted and contested across the wider public sphere, particularly during controversies. She has investigated this process case studies, including the history of UK debates over bovine TB and badger culling; 'One Health' (the convergence of human and animal health); food risk; and popular evolutionary psychology.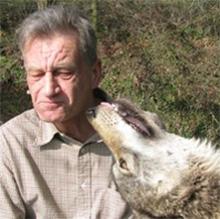 Garry Marvin
Co-investigator
Garry Marvin is professor of human-animal studies at the University of Roehampton. The main focus of his research is that of human / animal relationships and he has written on bullfighting, cockfighting and zoos. For the past few years he has been conducting anthropological fieldwork on foxhunting in England and he is now writing a book on the culture(s) and meaning(s) of foxhunting. His other main research projects are a study of the cultural history of the wolf; the experiences and activities of sports hunters; taxidermised hunting trophies; conservation and human-wildlife conflicts.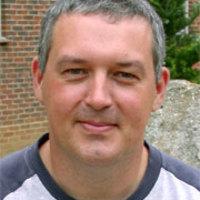 Stuart Black
Co-investigator
Stuart is an associate professor in isotope geochemistry at the University of Reading. He is a fellow of the Geological Society and an associate of the Walker Institute for Climate Systems Research and Soil Research Centre.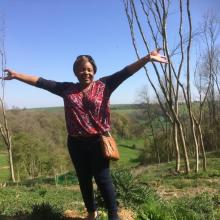 Blessing Chidimuro
Postdoctoral Fellow
Blessing is a postdoctoral research fellow at the University of Reading. Her main roles on the project include (i) delivering individual and collaborative research as part of the project, (ii) extending knowledge in the use of isotope analyses on wild and captive vertebrates from both modern and historical/archaeological archives and (iii) developing new analytical approaches for the analysis of isotopes in animal tissues. During her PhD at the University of York, she conducted stable isotope analysis on human and animal bone, human tooth enamel and human dental calculus to investigate diet on postmedieval human and animal populations in England as well as modern humans from the Forensic Anthropology Center, Tennessee, USA.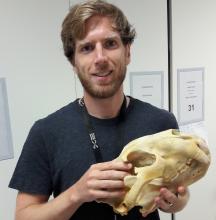 David Cooper
Postdoctoral Fellow
David is a postdoctoral researcher within the department of natural sciences at the National Museums Scotland. His research is focussed upon the morphological differentiation between captive and wild vertebrates due to differences in diet. This comparison can shed light on processes of domestication, and on the morphological variation across the wild ranges of species. David's background is within geographical information science, and his previous research has involved combining spatial data with morphological analyses of big cats, primarily the lion and tiger.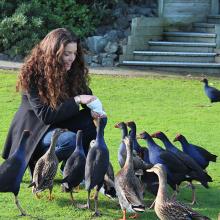 Ginny Thomas
Postdoctoral Fellow
Ginny is a postdoctoral research fellow in the Centre for Rural Policy Research at the University of Exeter. She has two main roles on this project. The first is to coordinate the engaged research component – liaising with the research partners and wider research network, co-facilitating research workshops, and collaborating with the other early career researchers. The second is her own specific research, under the umbrella of the wider project. She's investigating the contemporary governance of animal feeding working closely with Angela Cassidy and also Garry Marvin. She's particularly interested in human relationships with other animals and how animal feeding, and animal feeding policy, are part of this.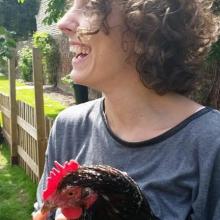 Giovanna Capponi
Postdoctoral Fellow
Giovanna is a postdoctoral research associate at the University of Roehampton, focusing on cats and cat-feeding practices. She is trained as a social anthropologist with a particular interest in environmental anthropology, human-animal studies, historical ecology, and 'naturecultures'. During her PhD at the University of Roehampton, she conducted research in Italy and Brazil looking at animal sacrificial practices and perception of the environment in Afro-Brazilian religions, developing perspectives in the fields of anthropology of ritual and material culture. As a PhD and postdoc, she has worked on chickens, wild boar, food waste, environmentalist ethics and more-than-human ontologies.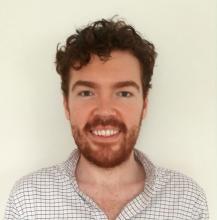 Sean Doherty
Postdoctoral Fellow
Sean specialises in exploring deep-time human-animal-environment interactions through the synthesis of zooarchaeological, biomolecular (isotope analysis, proteomics and genetics), historical and anthropological research. His research focusses on using archaeology to help tackle modern environmental and societal challenges, including animal feeding, wildlife management and marine plastic pollution.
He holds a PhD in Archaeology from the University of York where his research focussed on 'The proteomic and isotopic analysis of parchment and their application to post-medieval sheep husbandry in Britain'.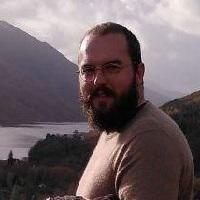 Alex Mullan
Doctoral Researcher
Alex is studying for a PhD in anthropology at the University of Roehampton. His fieldwork will take place at Edinburgh Zoo where he will be undertaking an ethnographic study of animal feeding practices in captivity. He will investigate, among other things: the relationships between the animals and the keepers that feed them, public sensibilities and their impact on how animals are fed, whether people are as keen to feed animals as zoos are to discourage them, and how decisions are made about what zoo animals eat.
Alex's background is in history. His MA thesis, from Uppsala University, was a microhistorical investigation of early modern masculinity and race through the interactions of British sailors with Captain Matthew Flinders' cat, Trim (1797-1804).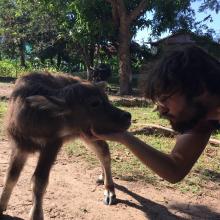 Felix Sadebeck
Doctoral Researcher
Felix studied ancient history and classics at undergraduate level at the Universität Potsdam where he took a special interest in Latin inscriptions as a historical source. To pursue this interest further he undertook an internship and later a working placement at the CIL Berlin. Afterwards, Felix studied ancient history at postgraduate level at the Humboldt Universität zu Berlin, while working at the ancient history department in Potsdam as a research and training assistant. He interrupted his postgraduate studies in Berlin to travel around South-East Asia for half a year during which time he decided to shift the focus of his academic development. After returning from Asia, Felix commenced a M.A. in Roman Archaeology at the University of Exeter. Since September 2021, Felix has been working on his own SWW-DTP2 funded PhD project "Conquest by Cattle", a cross-disciplinary research project around Roman cattle breeds in southern England with an emphasis on geometric morphometrics, isotope analyses, and Roman agricultural writers. He informs the DNFTA project on ancient literary sources about animal feeding and everything cattle related.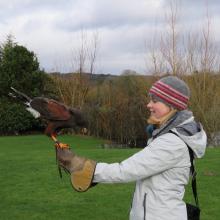 Hannah Mortimer
Doctoral Researcher
Hannah is a first year PhD student in sociology at the University of Exeter. Her research will focus on human-animal interactions and animal feeding practices on British meat and dairy farms, particularly aspects of 'care' and how different approaches impact relationships between farmers, their animals and the environment. 
Hannah graduated with BA (hons) archaeology and anthropology with study abroad from the University of Exeter in 2017. She completed an MSc in cultural anthropology and development sociology with Leiden University in 2019. During her BA, she conducted archaeological experiments to discover the permeability of hide coracles. Her MSc used ethnography to discover the agency and belonging of refugees and asylum seekers in Amsterdam.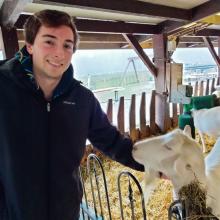 Herre De Bondt
Doctoral Researcher
Herre is a PhD student in anthropology at the University of Roehampton. His role lies in the 'Feed the Birds' part of the project, for which he will conduct ethnographic research on bird feeding practices. The bird feeding industry in the UK is immense, but what motivates us to feed these creatures? How do we differentiate between species that should be fed and species that are less deserving of our care? And what do our bird-feeding practices reveal about ourselves as humans? Herre will use his prior experience in anthropology and human-animal studies to tend to these questions.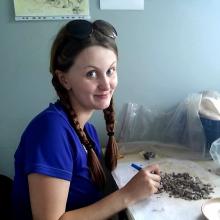 Juliette Caverly
Doctoral Researcher
Juliette is a PhD student in archaeology at the University of Reading. Her research will focus on the identification of human feeding and foodstuffs in raptor remains from archaeological sites in Britain. She will explore how human provisioning of food can be identified using stable isotopes and skeletal health indicators, and what this means for human-raptor relationships in the past. A time-depth perspective aiming to understand the factors that shaped human interactions with wildlife through history will support this archaeological investigation, especially the Tudor 'Vermin Acts' and the widespread persecution of raptors and other species that followed. This research will also explore how an understanding of past feeding can contribute to modern raptor conservation efforts, especially where issues such as human dependency and occupation of urban spaces are concerned. 
Juliette's prior background is in osteology and skeletal health, with her MSc dissertation focusing on puberty and health in urban post-medieval children. She also has experience conducting research fieldwork in several periods and countries, as well as working in commercial archaeology in the UK.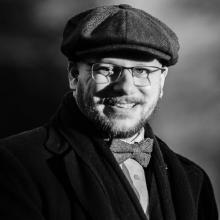 Oli Moore
Doctoral Researcher
Oli is a PhD candidate in sociology at the University of Exeter. His research is related to the 'zoo life' strand of the DNFTA project. Underpinned by neo-Weberian theory, Oli is taking a narrative and documentary analysis-based approach to the professionalisation of zoological veterinarians. In particular the role played by zoo vets in the change of feeding and nutrition practices within British zoos from 1948 to the present day.
Oli's background is in the social history of late Victorian to Edwardian British society. His Research Master's thesis covered the bureaucratisation of naval officer recruitment, professionalisation of the navy, and the development of a unique naval officer identity. He is a former winner of the British Commission for Maritime History national undergraduate prize and the Devon History Society undergraduate prize in 2019.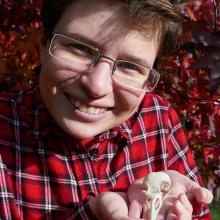 Riley Smallman
Doctoral Researcher
Riley is a zooarchaeology PhD student at University of Exeter (supported and funded by SWWDTP2) researching British human-corvid (raven, crow, rook, jackdaw) relationships from the origins of farming to the modern day.
They aim to explore how, when and why perspectives on corvids shifted from their being respected creatures of the gods and spiritual omens to being seen as 'unclean' pests to be hated and persecuted. This is particularly relevant to how these intelligent omnivores are perceived today as destructive scavengers across our cities and fields, and often as unwanted guests at the bird table.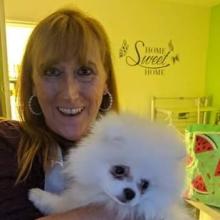 Sharon Gove
Coordinator
Sharon has co-ordinated a number of research projects over the years, and is primarily involved in ensuring the project operates within Wellcome and university guidelines.  She is the key contact for any financial or administrative queries, ensuring that the project is delivered within budget.  She works on a part time basis, usually on Tuesdays.